To the 9,090 voters who believed in our campaign, thank you. 
I am so blessed to have had the outpouring of support from our community during our run for the NM Senate. Though we didn't make it, we are proud of the campaign we ran that was fact based. We gave it everything we had.
To my amazing friends who I consider my family, thank you and to my family who stood by me, God's Blessings on you!
Congratulations to Senator Gregory Baca on his win.
Now, I challenge our elected officials to serve our community as they elected you to do, show up, stand up and represent all of us well!
Be kind. Love your neighbor. Treat people with kindness.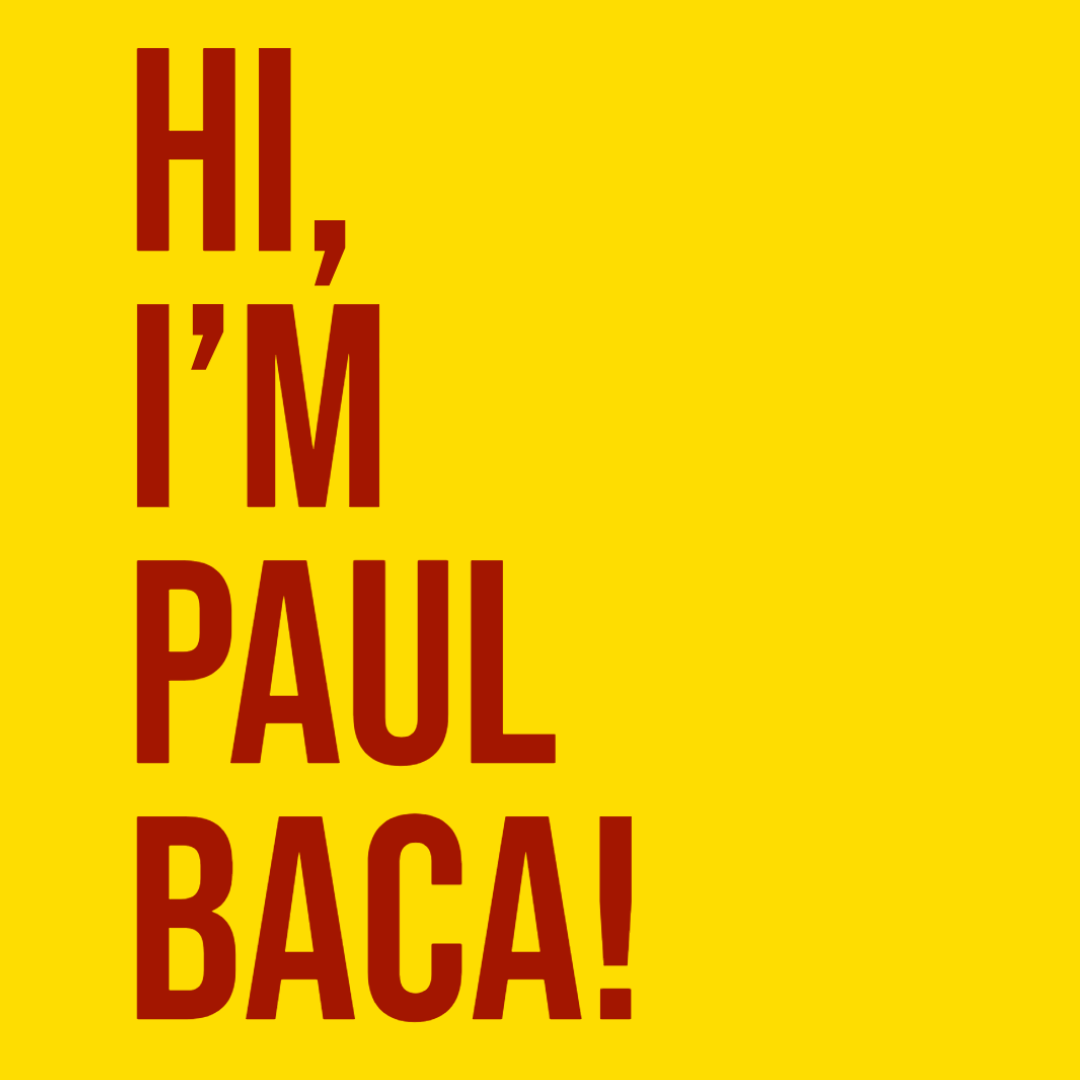 I am you!  I am my neighbors; I am my fellow workers; I am the seniors; I am the laborers; I am the college students; I am the professional educators; I am the forgotten; I am the unrepresented; I am a candidate for only one reason, to collectively represent us and our community to the absolute best of my ability!
I will be your ears, your eyes, your voice. I will always seek your input, your thoughts and ideas on every decision which may impact us. My earnest promise to you is, that I will always vote exclusively with your best interest at heart!
I AM POWERED BY THE PEOPLE
Paul A. Baca is the son of LeRoy and Sylvia-Sachs Baca.  Paul was born and raised in the Mid-Rio Grande Valley, attending St. Mary's School, Belen Public Schools and Graduating from Belen Schools.  After High School Paul attended New Mexico State University where he studied Business Finance.  Upon returning from NMSU, Paul began working in his family's auto business, Baca Auto Sales, Inc.  Paul married Loretta Gomez a Belen Native, whom he has been married to for over 30 years.  Paul and Loretta have 4 Children, Emilio-24, Alexa-22, Joely-20 and Eli-18.  Emilio is a graduate of NMSU, Alexa is a senior at NMSU, Joely is a sophomore at NMSU and Eli is a Senior at Belen High School.  Paul and Loretta are strong proponents of Public Education.  Loretta was a Kindergarten Teacher in the Belen School system. Paul and Loretta have educated each of their four children in the system. Paul believes that public education builds a good foundation for dealing with the realities of the World.
Paul's roots and experience in business go back many generations.  Paul's Maternal Grandfather Pilar Sachs founded and ran the local appliance store in Belen, Sachs Appliance.  Paul's Paternal Grandfather, Macedonio Baca began the Baca business in 1939, beginning with one gas pump, $6.00  hard money and borrowed equipment, and through hard work, perseverance and good customer service, he along with his Sons Ruben and LeRoy built the business to include the Original Baca Auto which began in 1955, the Mountain View Motel and Whiteway Café established in 1946, Baca Chevrolet in Mountainair which began in 1968, Baca Pontiac Buick GMC founded in 1981.  Paul and Loretta have continued this business legacy, developing their business Long John Silvers, A&W and Young Baca's Kicks 66 as well as the continued tradition of helping others, providing jobs and giving back to their community.  Paul manages the business aspect of things and Loretta manages the daily operations.
After 70 years in business and the retirement of his father in 2009, Baca Auto closed its doors after 70 years in business, the family decided that they had served the community well.
Upon the closing of the Baca Auto Dealership, Paul was offered a job as the Vice-President of Finance and Administration with Valley Improvement Association, just 4 months into his job as VP at VIA, Paul was offered the job as President and CEO at VIA.  Through some very troubling times, Paul was able to shore up VIA and return it to a sound state, paying off and cleaning up debt, simplifying the operation and creating a streamlined system.  Through this Paul has learned many different legal aspects, and serving as a Quasi-Government Entity, Paul has learned how to deal with Government and at the end of the day, get things done.
Paul has held many leadership positions in the community including: Past Board Member of the First National Bank of Belen, Board member and President of the Greater Belen Chamber of Commerce, Member and Past President of The Belen Rotary Club, member of the Valencia County Fair Board, Harvey House Board, Founder and past President of the Belen Lodgers Tax Board, Valencia County Literacy Council, New Mexico Workforce Connections, Belen Economic Development Committee Chair, Board member and chairman of Valley Improvement Association, President of The Manzano Conservation Foundation,  City of Rio Communities Economic Development Committee, UNM-Valencia Development Board, Belen Railway Employees Credit Union Board as well as numerous boards and committees for the Belen Schools.   
Now Paul wants to take his broad range of common-sense knowledge to Santa Fe.  He believes that in order to serve properly, you must be able to fully understand the true needs of your community, Paul understands the needs, in fact, He lives it each and every day.
Paul will lead by example in the tradition that his years of community involvement, business experience and leadership roles have prepared him to do. He will not only show up, he will speak up, he will represent the unrepresented.  Our representation should be accessible to all, and Paul will do that, he lives, breathes and loves our community, lets let him take that passion for this District to Santa Fe and bring back lasting, positive results.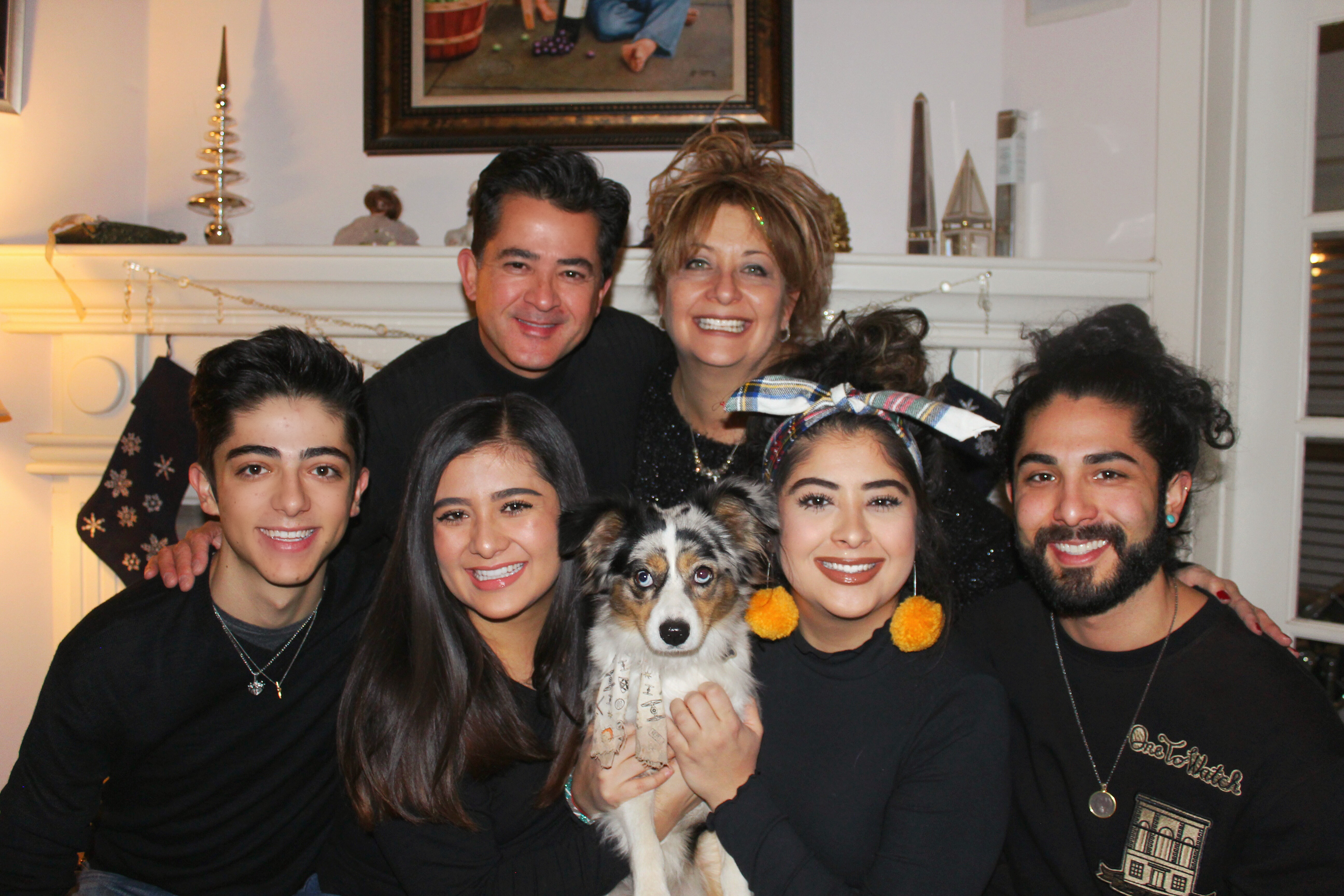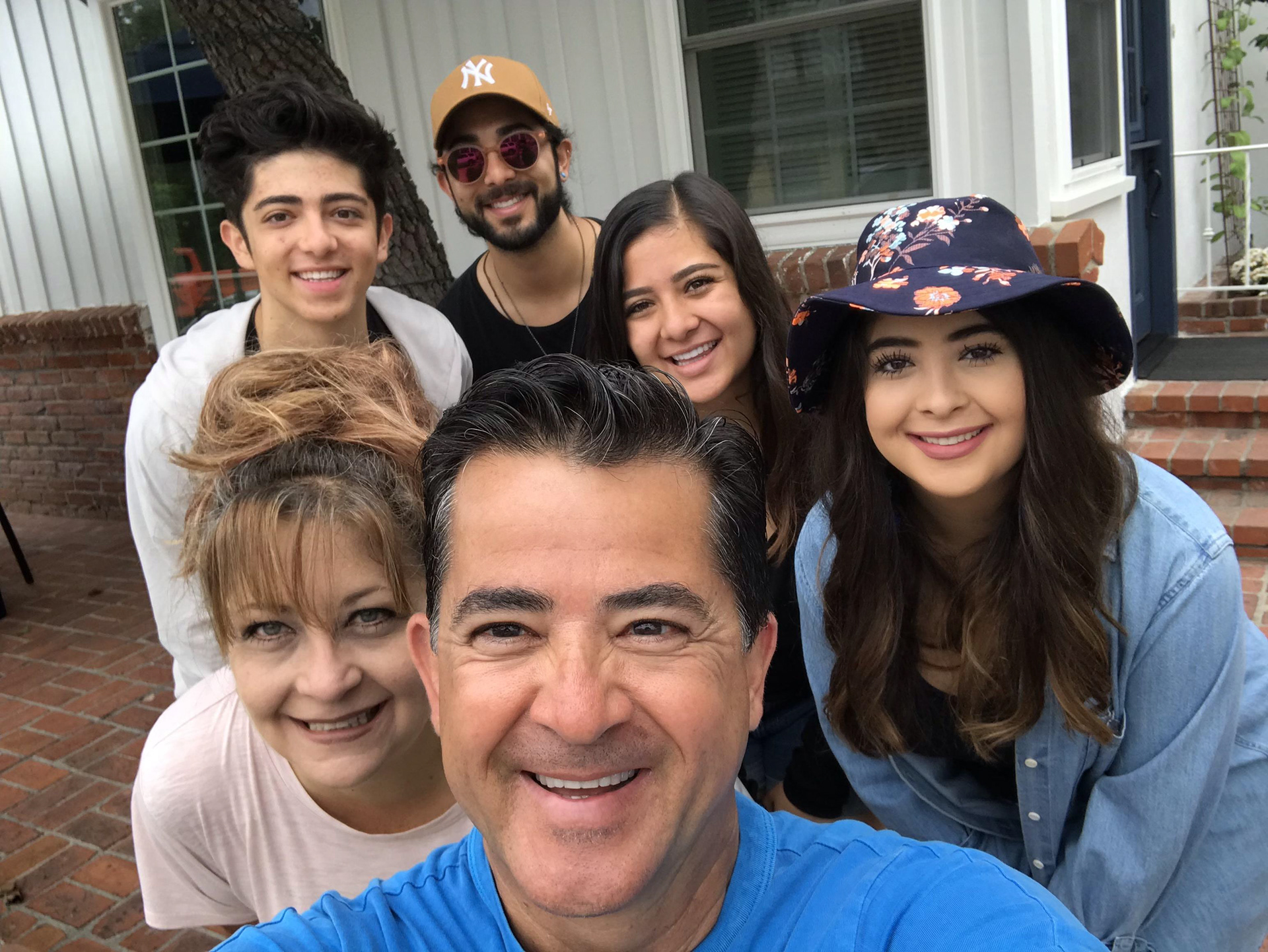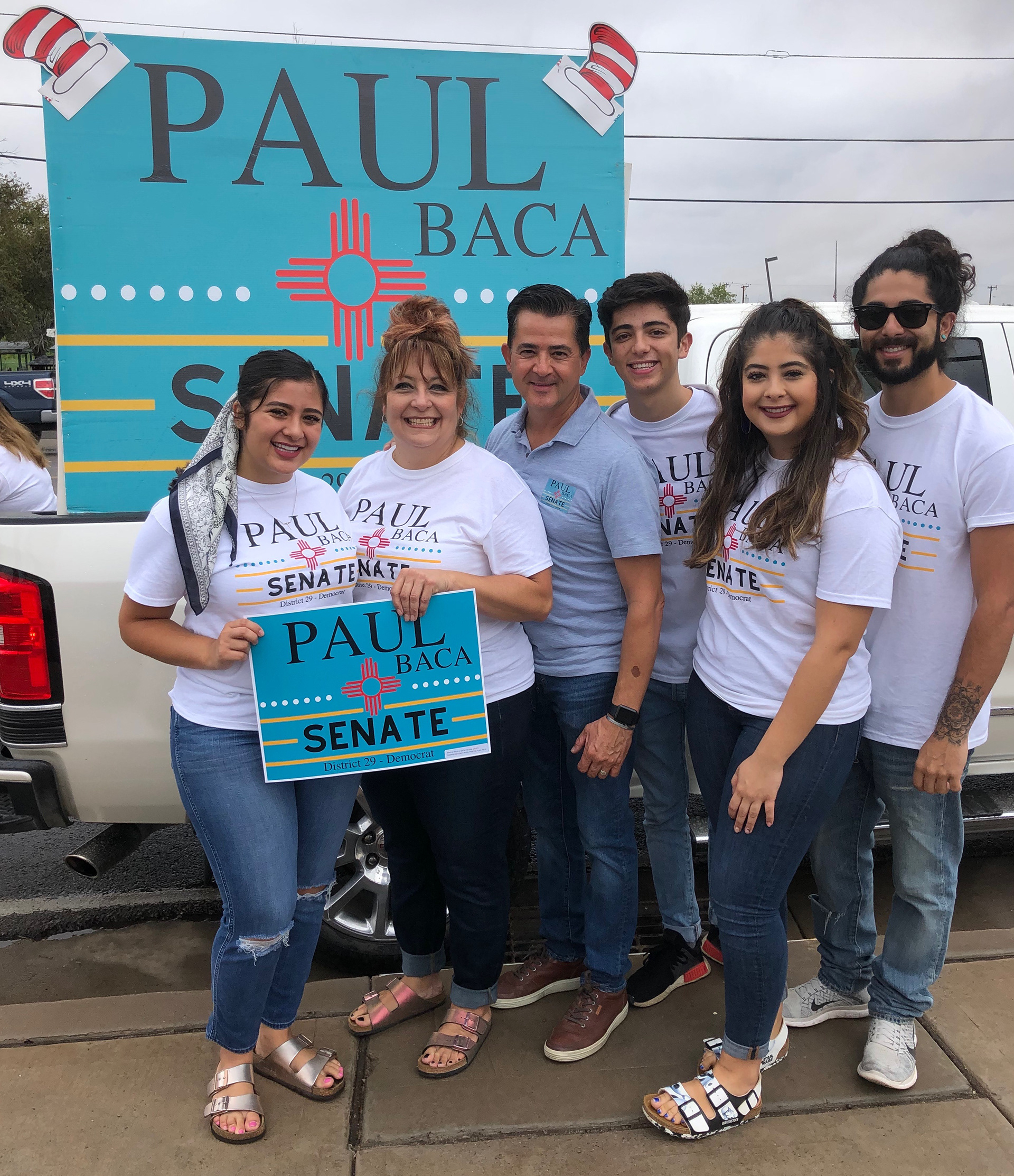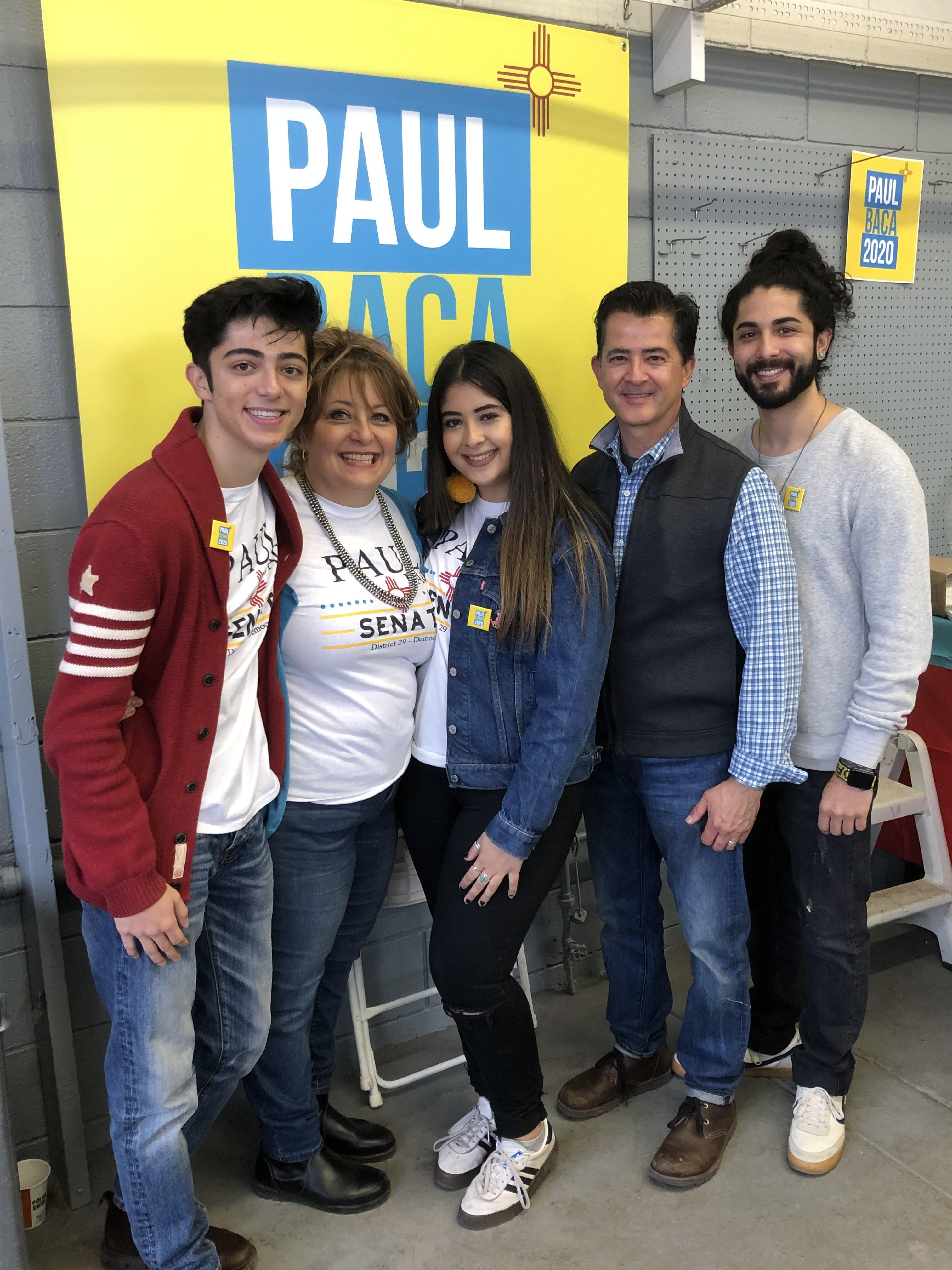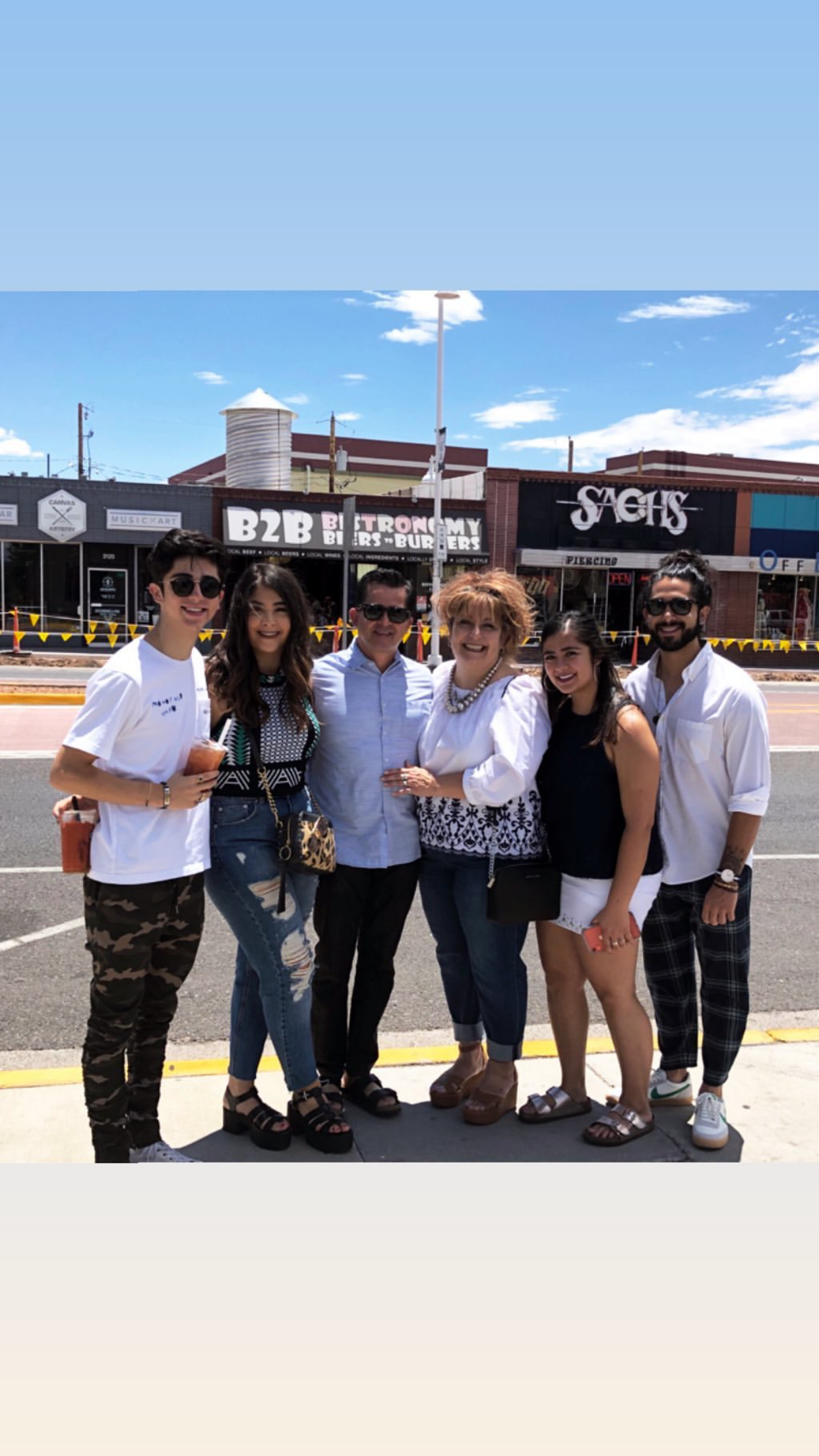 Paul, along with his wife of 30 years,

Loretta and their children, Emilio, Alexa, Joely and Eli.