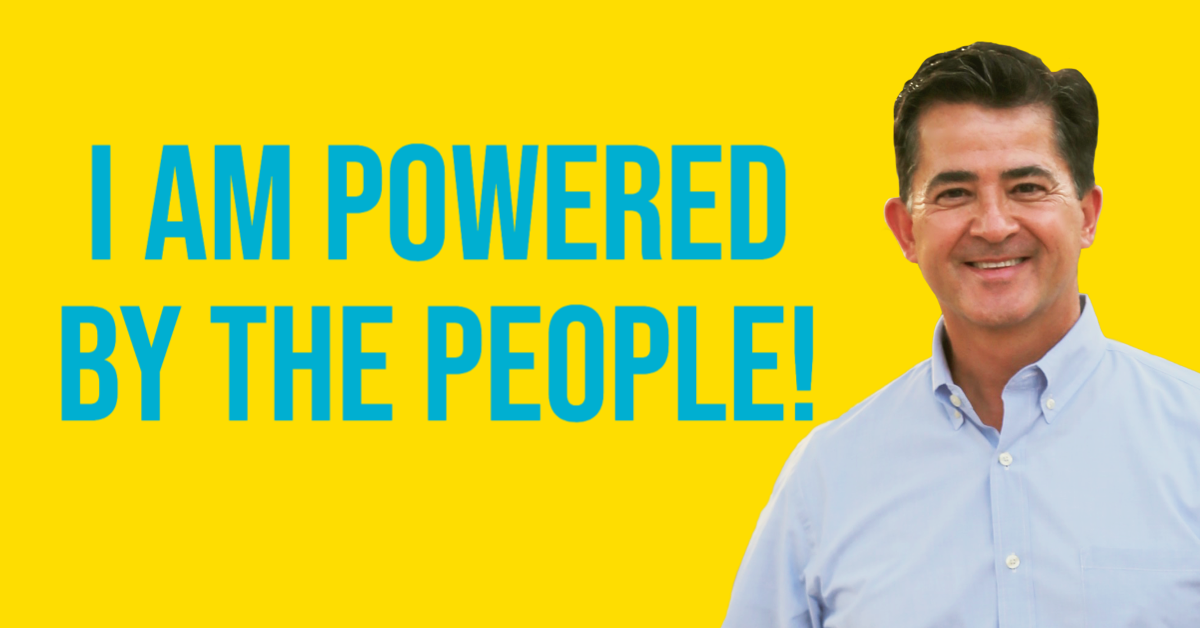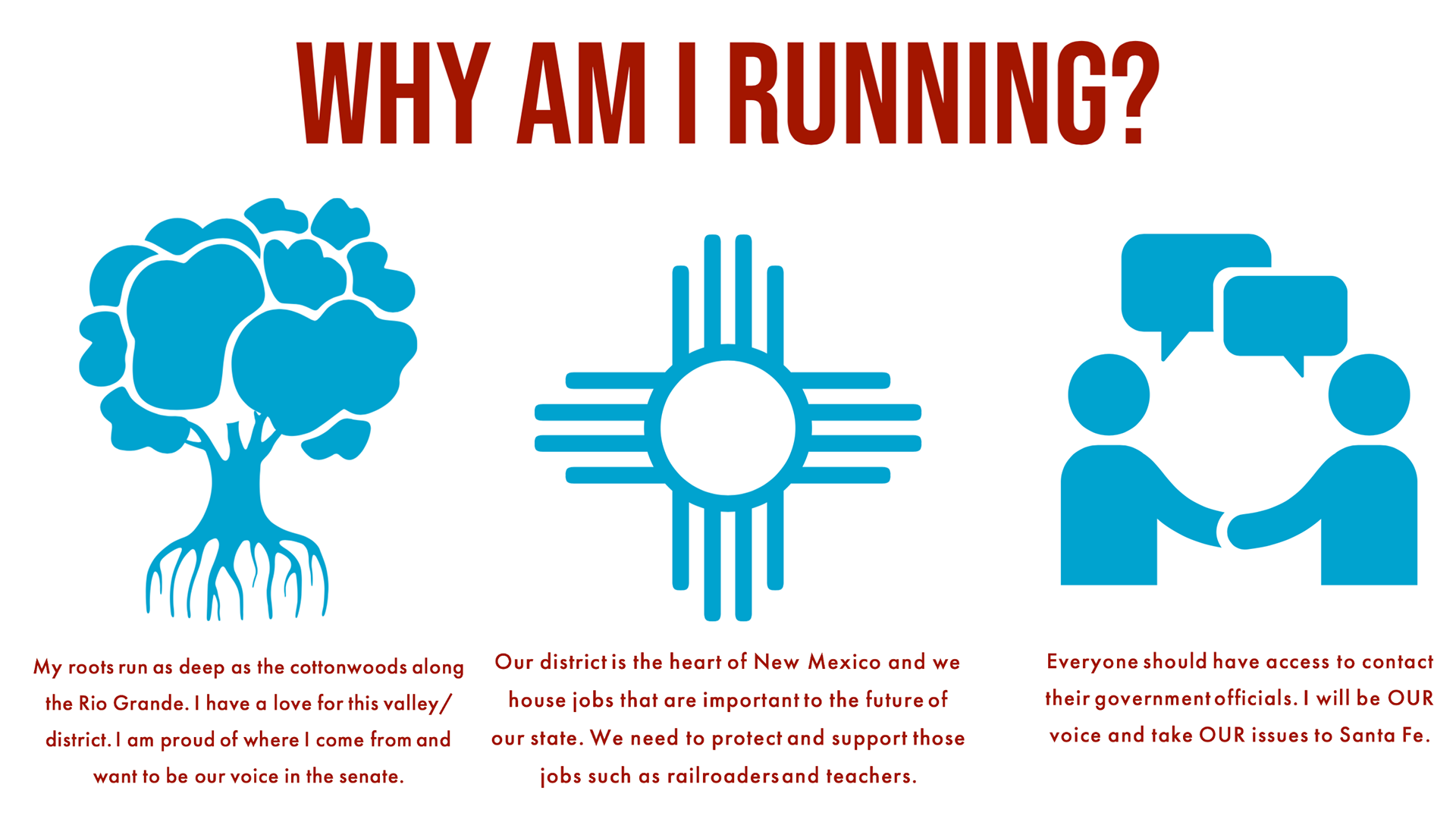 Key Issues
EDUCATION:
Educational goals must continue to be our top priority. My commitment is that I will always strive to ensure that we have adequate funding to provide a quality education, at every educational level for our students. But we should temper funding as the sole criteria, while demanding legitimate fiscal oversight to guarantee that those tax dollars utilized, are commensurate with our goals, and do in fact guarantee optimal results. I completely support New Mexico having the ability to maintain and attract competent instructors and hopefully, return us to that time when our teachers are once again treated like professionals, that equals the grave public trust and responsibility they shoulder.
HEALTH CARE:
While although a comprehensive health care policy is largely the responsibility of the federal government, the State and local governments play an extremely important role. If we as a community ever hope to prosper to our full potential, it is imperative that we jointly come together to bring a health care system that has the capability of creating and providing a system that is effective, responsive, and accessible for our citizens. Aside from the obvious advantages of a comprehensive health care system, it is also an extremely important element to attracting 'real' economic development.
EMPLOYMENT:
It will always be my personal goal to help bring in industry! Industry that is clean, compatible, and financially beneficial to my district. I cannot emphasize enough the value of attracting industry that provides new services or products that offer well-paying jobs, where those salaries and profits are invested and re-invested in our communities. It is the lifeblood of any community!  My family, for multiple generations, has always been an active and instrumental element in the local business community, with an emphasis on job creation – jobs that would help raise families while simultaneously supporting additional local businesses and expanding our tax base.
PUBLIC SAFETY:
There is no path to prosperity in the absence of sensible laws, and law enforcement. We must redouble our efforts to ensure that we have citizens and communities, whose personal safety is guaranteed, and where personal & public properties are protected. As in education it is imperative that we both attract and retain members of the enforcement community that behave as professionals, that are treated as professionals, and that are re-numerated as professionals. We can jointly come together to maintain the "tried & true" mechanisms that have been successful……but it is now time to develop and employ new, additional strategies to achieve our ultimate goal of personal/public protection.
ENVIRONMENT:
As a State, and as a community we are truly blessed to have resources that afford us the opportunity to pursue and achieve most any endeavor. But while we have an abundance of those opportunities and inherent rights, we also have the awesome responsibility to protect that which God has bestowed upon us, and this, our beautiful State……clean air, water resources that allow for human, as well as agricultural survival, mineral and energy (fossil & renewable) resources that provide employment and financial strength. It is incumbent upon us to fully realize not only the incredible opportunities, but those tremendous responsibilities required for us to successfully pass onto subsequent generations the true glory and majesty of the "The Land of Enchantment".
WITH YOUR HELP AND BY ACTING IN TANDEM, WE CAN MAKE OUR LOCAL COMMUNITIES - AS WELL AS OUR BEAUTIFUL STATE - A WONDERFUL PLACE TO LIVE, TO WORK, AND TO RAISE OUR FAMILIES. A PLACE THAT WE CAN ALL BE PROUD OF…….AND HOPEFULLY RETAIN THE "BEST AND BRIGHTEST" OF OUR YOUTH!
** If you have observations, questions or require further explanation…..please feel free to contact me. Contact information can be found under the contact tab at the top of the page. Thank you in advance for your thoughtful consideration!